Meet Jennifer Walker, DVM
Animals give us so much- unconditional love, snuggles, companionship, laughter.... I am blessed to wake up every morning to work at a job I love so much! I have always loved animals. I am passionate about them and always knew I wanted to help them and those who love them!
Originally from the midwest, I convinced my parents to rescue our first kitten when I was only 2 years old. I was one of those kids that found stray and wounded animals, took home any and every class pet over breaks and holidays and spent hours watching and studying wildlife.
I moved to Maryland in the 8th grade and went to high school right here in Frederick! I am thrilled my family has again made this area our home! My family includes my high school sweetheart, Dan, our two children, Lauren and James , our cats, Smokey and Dixie, and our beagle, Timmy.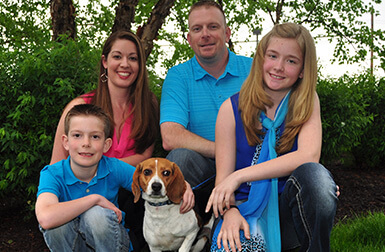 Dan served in the US ARMY and now owns Eden Landscape Management. He is active in our church and spends his free time playing hockey, golfing or hiking/biking. He loves animals almost as much as I do!
Lauren is our artist. She spends hours drawing and painting and has recently taken a liking to photography as well. Check out her Christmas card staring our very own Timmy.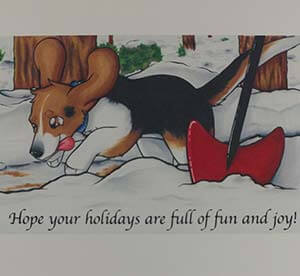 James loves soccer, boy scouts and technology; however, it is him who is often found lying next to and petting Smokey or curled up with Timmy...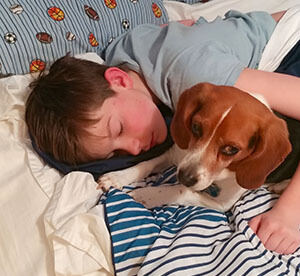 Our pets are a riot. They each have such distinct personalities. Dixie, our orange tabby, likes things on her terms. She is demanding about her food and has a tenacity that is unmatched.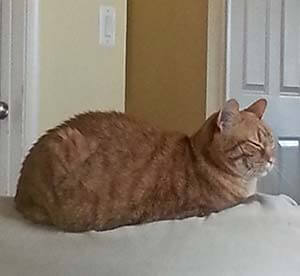 Smokey is our special needs kitty who has such a sweet and good nature. He was born with limb deformities that cause him to either hop around like a kangaroo or army crawl like a soldier. He also has way too many toes!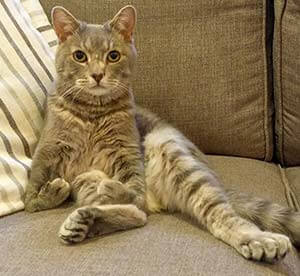 They say that means he brings us good luck!?! Check out my blog post about him! That leaves, Timmy. Timmy is our ambassador. He often goes to schools or various group meetings with me when I do career day and pet awareness/safety talks. He can never get enough attention and is always up for a belly rub! I think he is enjoying his new role as our "only dog"- at least for now!
I spend my free time outdoors when I can and enjoy watching just about any sporting event. I tend to root for the underdog and speak up for those who don't or can't speak up for themselves. My family is my world and I strive to make our world a better place. I love getting to know each new pet and its unique personality and strive to make veterinary experiences fun and playful. My favorite days are the ones where I know that a positive difference has been made in the life of a pet. I very much look forward to meeting you and your loved one!