Like the rest of the world, hearing about the crisis in the Ukraine has been heartbreaking.
While we are far away, our thoughts have continued to remain with the people of Ukraine. We questioned, what can a veterinary hospital in Frederick Maryland do to help?
After much consideration, the Kylie and Cricket Memorial Fund decided to donate money to veterinarian Dr. Sarah Stevenson who was working with Street Dog Coalition, an organization that helps with veterinary care for homeless and about to be homeless pets. (She is also a classmate and friend of Drs Davis, Cook and Cardella!)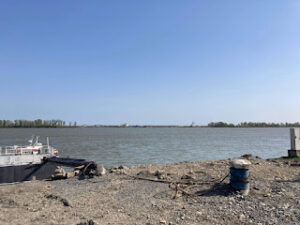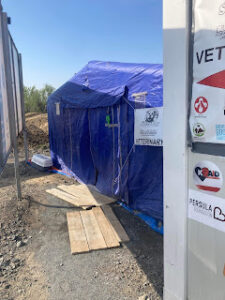 Dr. Stevenson traveled to a border town just outside Ukraine in Romania where she worked with other local veterinarians. Their main objective was to do whatever was needed to help the people of Ukraine acquire international health certificates for their pets. This allowed them to be able to seek refuge without leaving their pets behind.  When not giving vaccines or writing up the necessary paperwork, she was stocking shelves or even serving tea.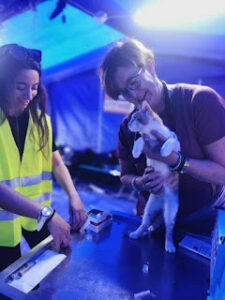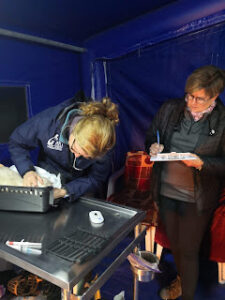 Dr. Stevenson relayed that she "felt we did a tremendous amount of good" during her 2 weeks.  While the border crossing is no longer active at the this time, she hopes to return in August taking with her supplies to help the local veterinarians in Ukraine.  She feels this was a "wonderful experience" and "something to make a positive impact."
Thank to Dr. Stevenson, Street Dog Coalition, and everyone who has donated money to Kingsbrook Animal Hospital's Kylie and Cricket Memorial Fund who has allowed us to help support such important causes.